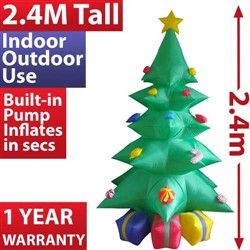 240cm High Outdoor Christmas Tree
This bargain has an extra 15% discount for Christmas shopping. Order quickly or Miss it, because only 50 units apply for this discount!

This Christmas tree is of a huge height 240CM with Giftboxes underneath, for both indoor and outdoor use. Follow the link for more details.
Similar Deals
Find more similar bargains & online deals
Related Coupons & Bargains